April 4th, 2020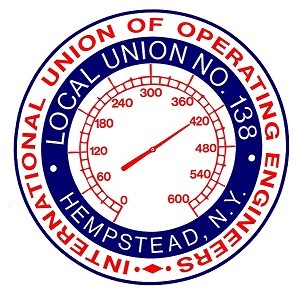 Dear Brothers and Sisters,
It is my most sincere hope and prayer that you, and your loved ones, are healthy and safe.  Everything else is a distant second.
As part of my commitment to keep our union brothers and sisters informed during this crisis, I wanted to let you know that many of the sites where our Local is working are considered "essential projects." That means our skilled operating engineers are indispensable. And our jobs generate paychecks that are helping keep the economy from completely shutting down while, more importantly, those sites are also practicing "social distancing" to ensure our members stay safe.
There are some of our union brothers and sisters who have been laid off as their projects were not deemed "essential." It is important to note that they are eligible for state unemployment benefits, for federal assistance to those who have been laid off due to the pandemic and Local SUB 138 benefits. (Please see our website for guidelines).
Your Local 138 leadership will continue to keep you updated as necessary to ensure you are provided with the latest information.
These are extraordinary times and all of us will know someone who has been afflicted. But I know something about the strength of our Local 138 membership. When this virus burns itself out, we will be ready for 100% employment on jobs that put Long Island back on its feet.
Until then, stay safe.  
Fraternally yours,
John Duffy
Business Manager & Treasurer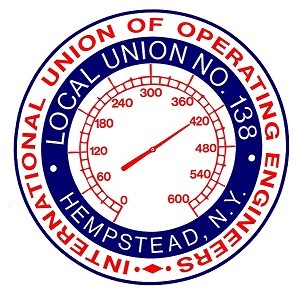 Dear Brothers and Sisters,
A little more than a week ago, the world we knew began to be dismantled.  We didn't know then just how quickly the familiar would become a receding memory.
About a week ago we sent our spring newsletter to the printer with a front page reference to COVID-19 and the underlying strength of your Annuity Fund, but we also reflected on the past 85 years of our union with a promise to celebrate it this September (That newsletter will be arriving in your mailboxes in the near future and, while elements will already be outdated, it is a reminder of who we are and the historic strength of Local 138.)
It is important to recognize that as of this writing, the construction trades are being defined by government as "essential."  It is a little ironic because those of us at Local 138 have long recognized that we have always been "essential" to the growth and economic well being of Long Island.
For as long as we are permitted to work at job sites across Long Island, Local 138 members will be building the foundation for economic recovery, using their paychecks to pay for food, services, and the basics that will keep the economy from grinding to a halt.
We aren't here to watch this virus dismantle our world.  We are here to rebuild our world.  Stay healthy.  And if you look around to see where people are still working that's where you will see the men and women of Local 138!  Today. Tomorrow.  And far into the future.
Fraternally yours,
John Duffy
Business Manager & Treasurer